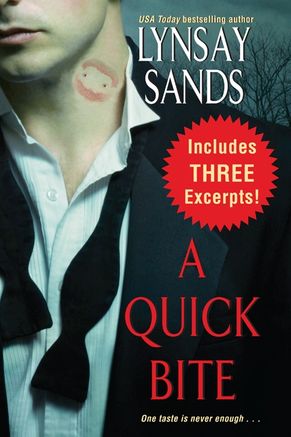 Price:
Release date: Jul 19, 2011
Format: E-book
That hot guy tied to Lissianna Argeneau's bed? He's not dessert—he's the main course!
For a limited time, discover the Argeneau saga for only $1.99, plus three excerpts, including The Heiress, The Reluctant Vampire, and a preview of Lynsay's short story in A Bite Before Christmas, available this October!