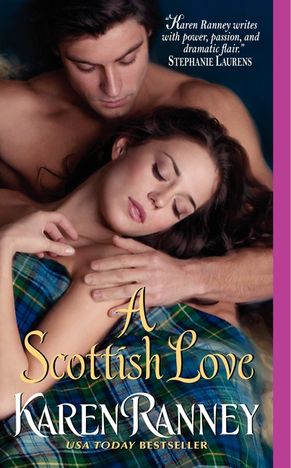 Price:
Release date: Nov 29, 2011
Format: E-book
Shona Imrie should have agreed toGordon MacDermond's proposal of marriageseven years ago—before he went off to war andreturned a national hero—but the proud Scottishlass would accept no man's charity. The dashingsoldier would never truly share her love and the passion that left her weak and breathless — or so she believed—so instead she gave herselfto another. Now she faces disgrace, poverty, and a life spent alone for her steadfast refusalto follow her heart.
Honored with a baronetcy for hiscourage under fire, Gordon has everything hecould ever want—except for the one thinghe most fervently desires: the headstrong beautyhe foolishly let slip through his fingers.Conquering Shona's stubborn pride, however,will prove his most difficult battle—thoughit is the one for which he is most willing to riskhis life, his heart, and his soul.