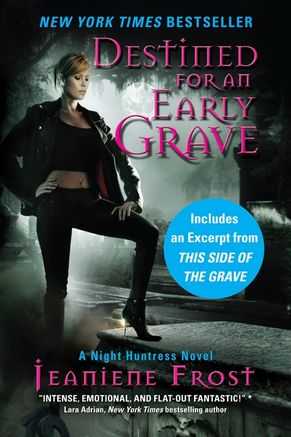 Price:
Release date: Feb 22, 2011
Format: E-book
After their recent war with rogue vampires, Cat thinks a little rest and relaxation are in their future. But she's plagued by dreams of a Master vampire who claims to be from her past. As the dreams intensify and the shadowy figure in them proves to be more than a figment of her subconscious, she realizes there are parts of her past that have been hidden. To unlock these memories and deal with a growing danger to herself and Bones, Cat may have to venture all the way into the grave. But finding out the truth could rock what she knows about herself– and her relationship with Bones.
And for a limited time, get an excerpt from Jeaniene's latest Night Huntress novel, This Side of the Grave, on-sale now.