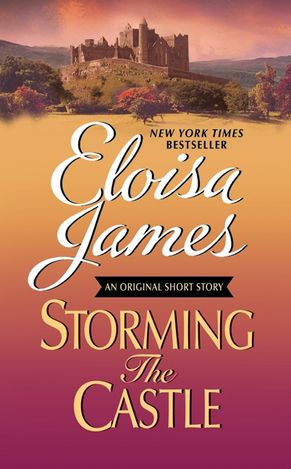 Storming the Castle: An Original Short Story with Bonus Content
by Eloisa James
Price:
Release date: Dec 21, 2010
Format: E-book
An exclusive eBook original novella with bonus excerpts from A Kiss At Midnight and the forthcoming When Beauty Tamed the Beast from New York Times bestselling author Eloisa James. Featuring the handsome and mysterious Wick from A Kiss At Midnight.
What Miss Phillipa Damson needs is a good, old fashioned knight in shining armor. What she has is a fiancé she never wanted and a compelling urge to run away. But if she manages to escape, will she find her happily ever after?